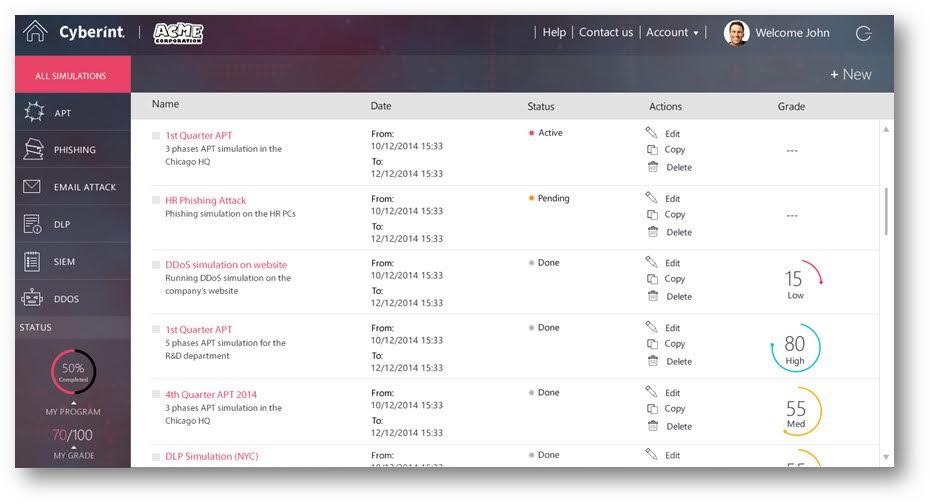 The CybeReadiness™ Suite enables unprecedented automation in simulating various complex attack scenarios on your organization.
The suite's key value is that as opposed to penetration testing and gap analysis services, the platform runs ongoing testing of your cybersecurity resilience.
The suite assess the full scenario of a targeted attack against the entire organization, evaluating the organization's capability to identify and respond to an attack, with a clear measure of the organization's cybersecurity maturity.