Get Your Organization's Digital Risk Snapshot
Identify and mitigate potential attacks with Threat Intelligence Insights:
• External Attack Surface (hijackable domains, exposed web, cloud, etc.)
• Leaked credentials
• Exposed organizational data and source code
• Phishing, fraud and other risks
The report is based on non-intrusive detection and analysis of threats, compromised data, exploitations, and vulnerabilities found on the deep, dark web and multiple other sources, along with mapping of your company's digital presence.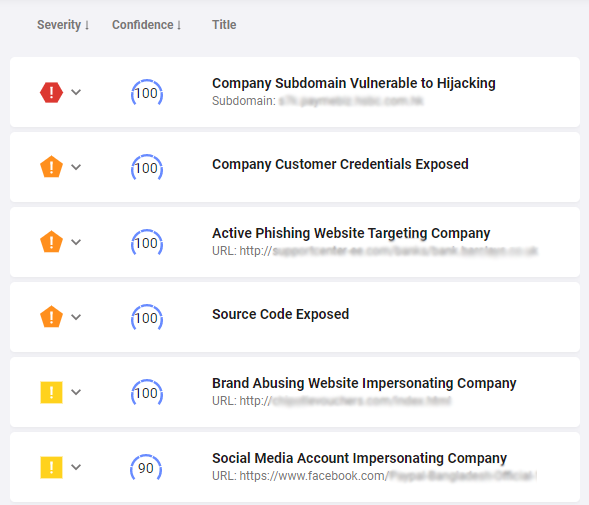 Example of identified alerts
Complete the form to request your free Digital Risk Snapshot today!
Request Your Report Today
Beyond Digital Risk Protection
"With Cyberint, our team is able to act efficiently on alerts. We are confident the information we receive is validated and enriched to paint a clear picture of our attack surface, a vital aspect of our threat intelligence program."
Thomas Neumann, Group CTO at SIGNA Sports United